…TRIBE OF KINGS BIO…
Tribe of Kings is a reggae sound system contrived in San Diego, California. Established in 1997, Tribe of Kings has been hosting their own events, bringing the best in Roots and Culture Reggae and Dancheall to the people for over 16 years. Resident Members include DJ's Unite, Peril, Jester, Rashi and Dash Eye.
Since their inception, they have played across many countries along with big reggae artists such as The Original Wailers, Collie Buddz, Sister Nancy, Gregory Isaacs, Half Pint, Barrington Levy, Beres Hammond, Mikey Dread, Junior Reid, Abyssinians, Alborosie, Gappy Ranks, Mighty Diamonds, Ranking Joe, Shinehead, Carlton Livingston, Khari Kill, Million Styles, Midnight, and Eek-a-Mouse, as well as festivals like Bob Marley Day, and Sierra Nevada World Music Festival.
Currently, Tribe of Kings hosts nightly events all over San Diego. Sunday being their biggest night, they have been hosting "Sunday Night Reggae" since 1997 and haven't missed a week yet. Monday is Dub night at The Office hosted by Rashi. Thursdays the Tribe plays at Harney Sushi Old Town, a restaurant with a lounge vibe, where they host "The Riddim Roll". Sunday nights are the crown jewel of the week, as Tribe Of Kings hosts San Diego's longest running weekly Reggae dance, going on 16 years strong. Currently located at The Office in North Park, this dance has been held at various venues over the decade at places such as Bar Dynamite, Martini Ranch, and U-31. Expect nothing less than the best in Classic Roots, up to date Culture, and the latest Jump Up Dancehall all under the same roof.

DASH EYE: Dash first started spinning for the Tribe back in 1998. He is as proficient spinning the latest one drop culture reggae as he is stirring the dance crowd into a frenzy with the latest jump-up to classic dancehall riddims. He has played alongside Reggae Legends like Sister Nancy, Brigadier Jerry, Carlton Livingston, Tristan Palma, Shinehead, and Jr. Reid as well as playing alongside soundsystems from Mexico to Israel. In addition to holding down an internet radio show for the last 8 years, he has also produced mix CDs with artists such as Jah Cure, Tarrus Riley, Sizzla, Marlon Asher, Ray Darwin, Courtney John playing host to his mixes.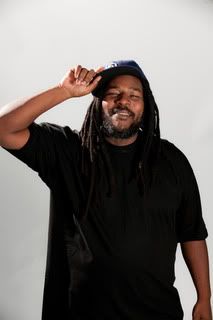 PERIL: Born and raised in San Diego C.A, Peril comes from a diverse music background, ranging from Punk to hip hop, and Reggae. Over the 12 years he has been spinning, Peril Has traveled the world and back again with countries that include U.S., Mexico, UK, Spain, Portugal, Japan, Australia, Puerto Rico and Brazil. He prefers to keep the Dance vibe strong mixing plenty of Classic Hits with up to the time tunes.

JESTER: Jester joined the crew around 2005 after doing different Hip Hop and Reggae gigs around town alongside Peril. He has played internationally in Australia, Germany, France, and Malaysia. He has also shared the stage playing support for artists such as Beres Hammond, Morgan Heritage, Wayne Wonder, Alborosie to name a few. Jester has an appreciation for all kinds of different music however Roots, Culture and Dancehall Reggae is what he enjoys playing most!

UNITE: Unite first started playing gigs with Tribe of Kings as early as 1997, and has never looked back. Originally chosing to play strictly Classic Reggae oldies, he has grown into a well rounded Reggae DJ, playing the best in all Reggae genres. Unite is also known for being well versed spinning Hip-Hop, Funk & Soul, and even Latin music. Unite spent the summer of 2008 touring the United States with Slightly Stoopid, Pepper, and Reggae Legends Sly & Robbie and Taxi Gang; 2009 with Slightly Stoopid, Stephen Marley, and Snoop Dogg; 2010 with Slightly Stoopid, Cypress Hill, and Collie Buddz with New Kingston, 2011 with Schwayze & Cisco, Rebelution and Slightly Stoopid performing DJ duties for the tour. While playing professional gigs at night clubs is where Unite can usually be found, he prefers to do his work after 2 am, playing to crowds who would rather dance than sleep.

RASHI: A reggae record collector since the mid-90s, Rashi made the jump to deejay when the crew was established in 1997. With a passion for roots reggae, Rashi enjoys sharing feel-good classics as well as remixed tunes and lesser-known rarities for even the most devout reggae listener. In 2003 Rashi started a weekly club night called Dub Dynamite at San Diego's legendary Bar Dynamite to showcase dub, roots, rub-a-dub, nu-school and other reggae alternatives. Today Dub D is held weekly at The Office in North Park. In addition, Rashi can be found warming up the dance every week at his crew's hallmark reggae jam Uptown Top Ranking.
- – - – -
For more info go to www.tribeofkings.com
11 Responses to "…TRIBE OF KINGS BIO…"
Dear Tribe of Kings:

What is your email address, please? Thank you.

–Libor–

The 7 leaf celebration is going to be Nov. 14th We would love to have Tribe of Kings there to spin it and keep the party live. Bless
Call Rev. KRON (858) 869-3293

Love what you have going on and we would like to do some work with you
please check us out.

yo yo yo biiggg up rastas blessings from san antonio tx listen to yall every thurs and keep mashin it up , there is a reggae festival 19 20 fathers day weekend if not busy hit it up be safe and bless

Respect San Antonio! Good to hear someones listening. Bless Up!

lookin forward to seeing you guys at the wave house (sound wave)

Unite :) Do you have a FB page?

I am a FAN please please tell me there is a song I hear when I go to U-31 it go sum like, (that is when she call me, she call me when she *&%$) i like the kinda chopped and screwed version where can I get the CD!

I lost my ling to the song that is why she call me when she horny help